[LIB6859] In 1901 Andrew Carnegie donated $70,000 for the construction of a library building in the city of Jackson.
The Carnegie building became the main branch for the newly created district in 1978. In 1981, with a bequest from Mrs. Mable MinterVan Orman, a circular structure was built at the rear of the library. This added an elevator, history room, back lobby and a children's storytelling room.
The Carnegie building was designated a State Historical site in 1979 and a National Historical site in 1980.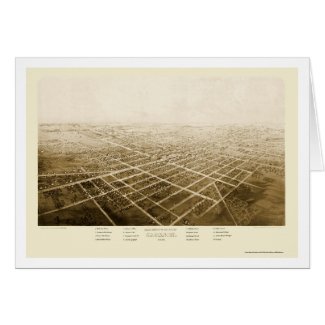 Jackson, MI Panoramic Map - 1868 Greeting Cards
by
lc_maps
Browse more
Map Cards