[LIB6858] The library was founded in 1874 "largely through the efforts of Rev. George S. Shaw." In the 1890s it was "kept in a private house" open to the public Tuesday and Friday afternoons. Around 1890 the Ashby library had "1,584 volumes, with which its inhabitants have a pleasant and profitable acquaintance."
In 1901 businessman and Civil War veteran Edwin Chapman donated a new building, which opened in 1902.[
http://en.wikipedia.org/wiki/Ashby_Free_Public_Library
]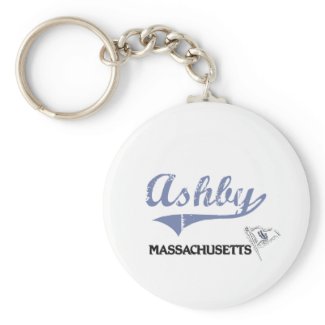 Ashby Massachusetts City Classic Keychain
by
ilovemyshirt
Create a unique
picture keychain
from zazzle.com.