LIB2539] The Oklahoma City Carnegie Library received its Carnegie Library grant in several phases. In 1900 they received 25,000.00, in 1907 they received an additional 25,000.00 and in 1908 the final 10,000.00 was awarded for the completion of the furnishings and interior space.
The Carnegie was torn down in 1951 and a new library building was erected in its place.
The architect was M. R. Sanguinet from Fort Worth, Texas.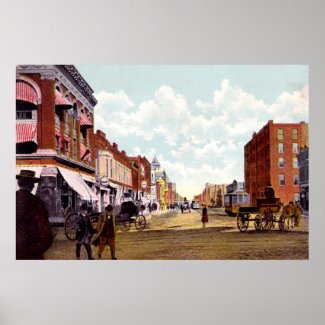 Broadway looking North, Oklahoma City, Oklahoma
by
sepiatown
Start
selling my paintings online
at zazzle.com