[LIB6453] - The library pictured on this postcard was located at 285 East Walnut Street, Pasadena. Pasadena's Central Library was designed by the firm of Myron Hunt and H.C. Chambers, the architects of the Huntington Library and Occidental College. The Pasadena Central Library is on the National Register of Historic Places, and has been the location for several major motion pictures. The facility is visited by an average of more than 55,000 people each month.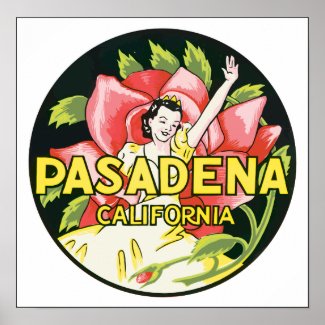 Pasadena California, Vintage
by
TravelTime
sell my artwork for free
with Zazzle.